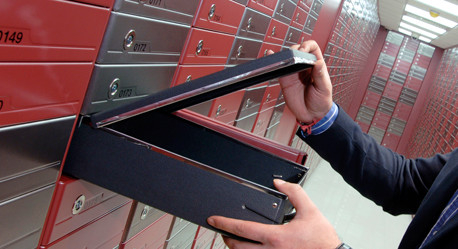 Safe deposit locker columns for vaults and safes
Gunnebo's safe deposit lockers (SDLs) provide secure storage for customers' valuable items.
Range of locker sizes
Create the SDL column which best suits your customers' needs with a range of locker heights and column widths for different storage needs.
Customisable
Choose a design which suits you – stainless steel or painted.
Flexibility
Install Gunnebo's SDLs in a vault, safe or as a stand-alone unit.