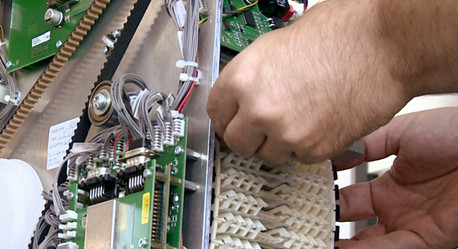 Minimise the total cost of ownership of your security systems
Upgrade and retrofit management services from Gunnebo extend the lifetime of your security products and solutions, ensuring that your security equipment will continue to support your business.
Reduce your capital expenditure
By upgrading or retrofitting existing equipment, you reduce the total cost of operation and the total cost of ownership.
Ensure compliance with the latest regulations
Upgrading systems with the latest available technology means compliance with new regulations and standards.
Maximise the efficiency of your security systems
Improve the performance of ageing equipment by retrofitting and bring them up to date.