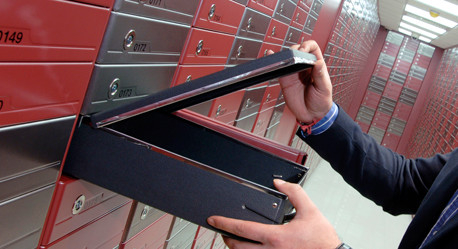 Gunnebo offers self-service SDL solutions, improved locker management and traditional SDL columns for bank vaults.
Gunnebo's automated self-service system for safe deposit lockers generates new revenue streams, reduces operational costs and allows your customers to access their lockers outside of opening hours.
Includes SDL management software and SDL access control systems.
Traditional safe deposit locker columns for installation inside a vault or as a free-standing unit.